Below is a listing of Gorilla Dumpster Bag's current service areas in Wisconsin and Minnesota. Please don't hesitate to call us if you are unsure if you are located in our current service areas.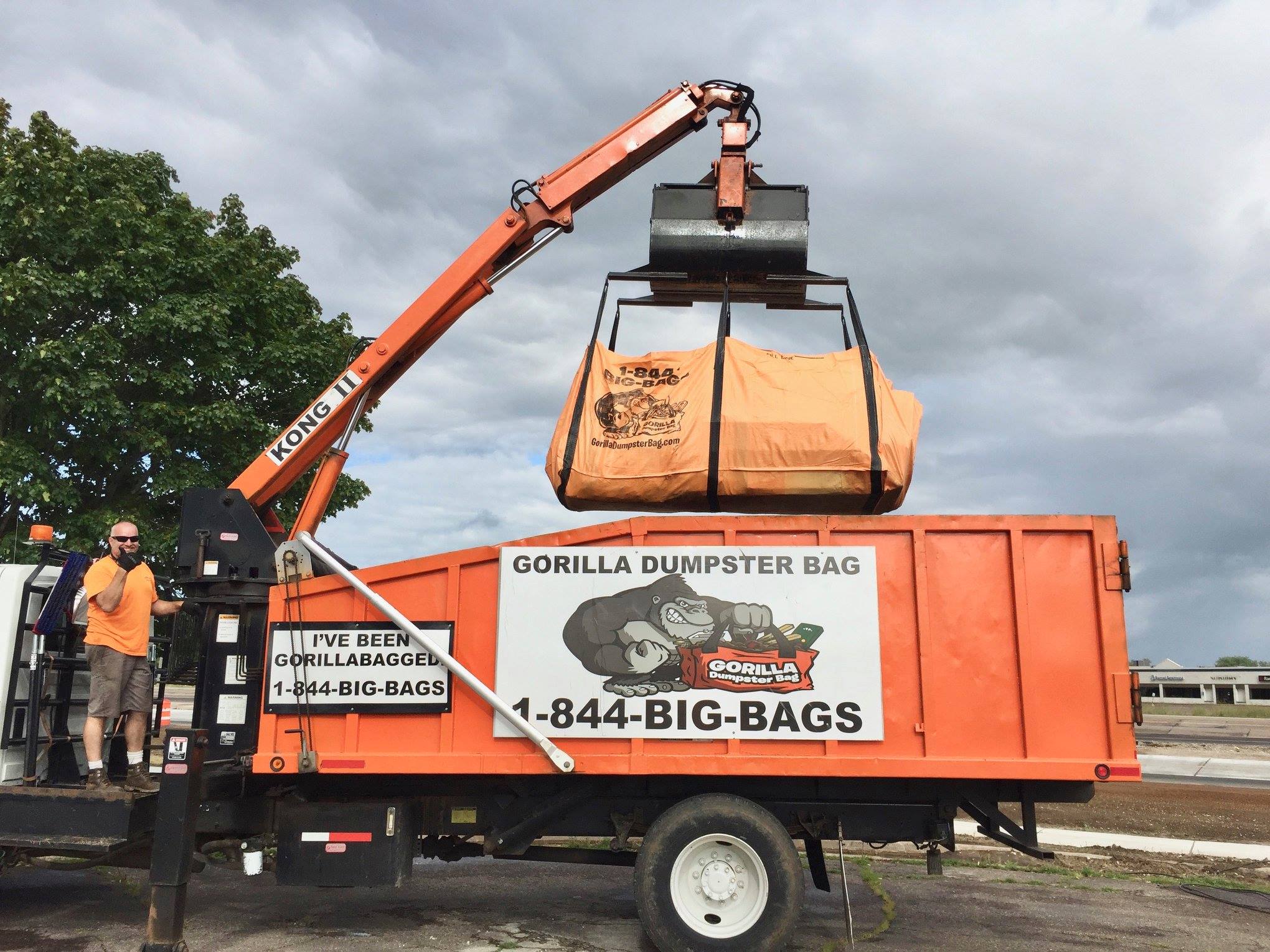 Gorilla Dumpster Bag Service Waiver
If you are requesting a Gorilla Dumpster Bag collection vehicle to drive on your driveway to collect the Gorilla dumpster bag, please sign this driveway and property damage waiver form. A signed waiver form is required for all bag collections on your property. Additional service fees may apply if a return trip to the residence is required to collect the Gorilla dumpster bag, in the case of a Waiver Form not being received prior to the scheduled collection date. The Gorilla dumpster bag should be located within 12 feet of the driveway surface or 12 feet of the public roadway.
"I have requested that Gorilla Dumpster Bag Company, collect my Gorilla Dumpster Bag on my property using a commercial collection vehicle. Gorilla Dumpster Bag is not liable for damage of any nature or kind incurred by my request to have the truck conduct service past the curb line or right away limits, and onto my driveway and/or property. I acknowledge and am entirely responsible for all fees or costs in repairing damaged property. Gorilla Dumpster Bag is not liable for any damage that the trucks or the weight of the collection vehicle and equipment may cause to the surface it is being placed on including: concrete, asphalt, pavers, grass, gravel, underground piping, all underground objects, and above ground tree branches."
I have read and I fully understand the above terms and conditions. I will assume all responsibility for any damage that may result to the driveway, sidewalk, yard, underground objects, and overhead objects during collection of the Gorilla Dumpster Bag.