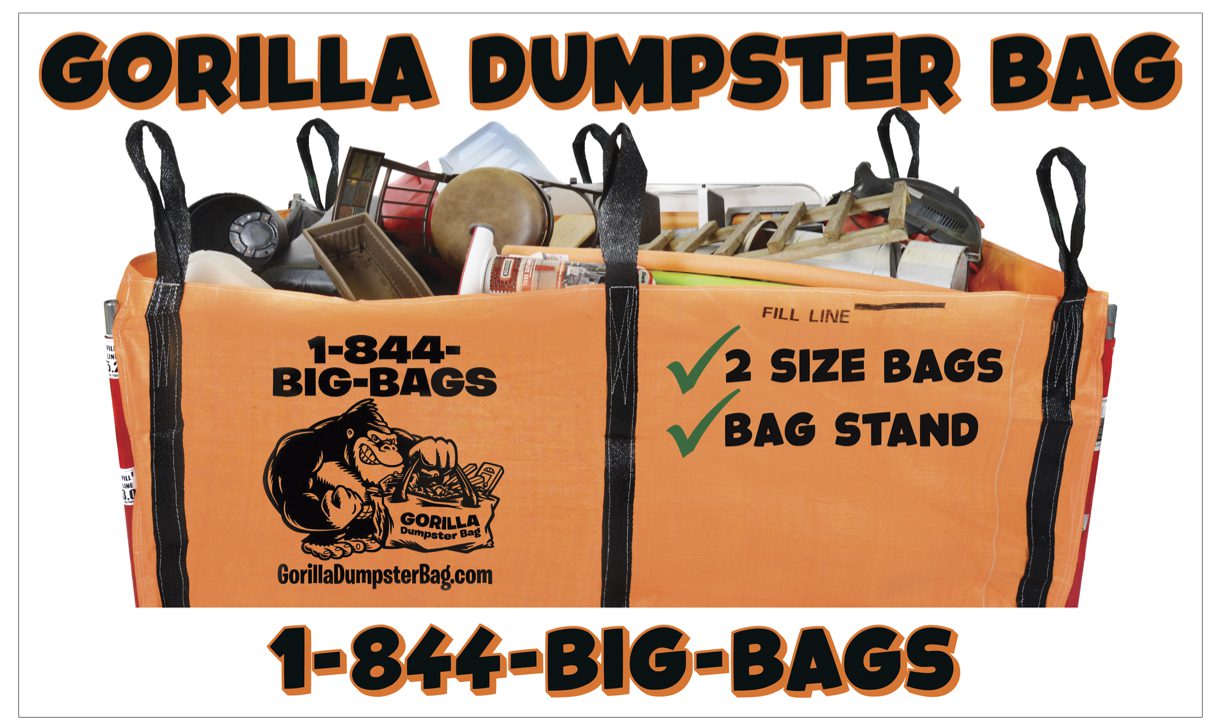 Gorilla Dumpster Bag is a new, local, small business. The Award-Winning 5.5 cubic yard, and 3.0 cubic yard Gorilla Bags along with the lightweight Gorilla Bag Stand were designed, engineered, and patented by two local families. Unlike traditional steel dumpsters, our Gorilla Bag + Stand is driveway safe, lightweight, and very easy to load.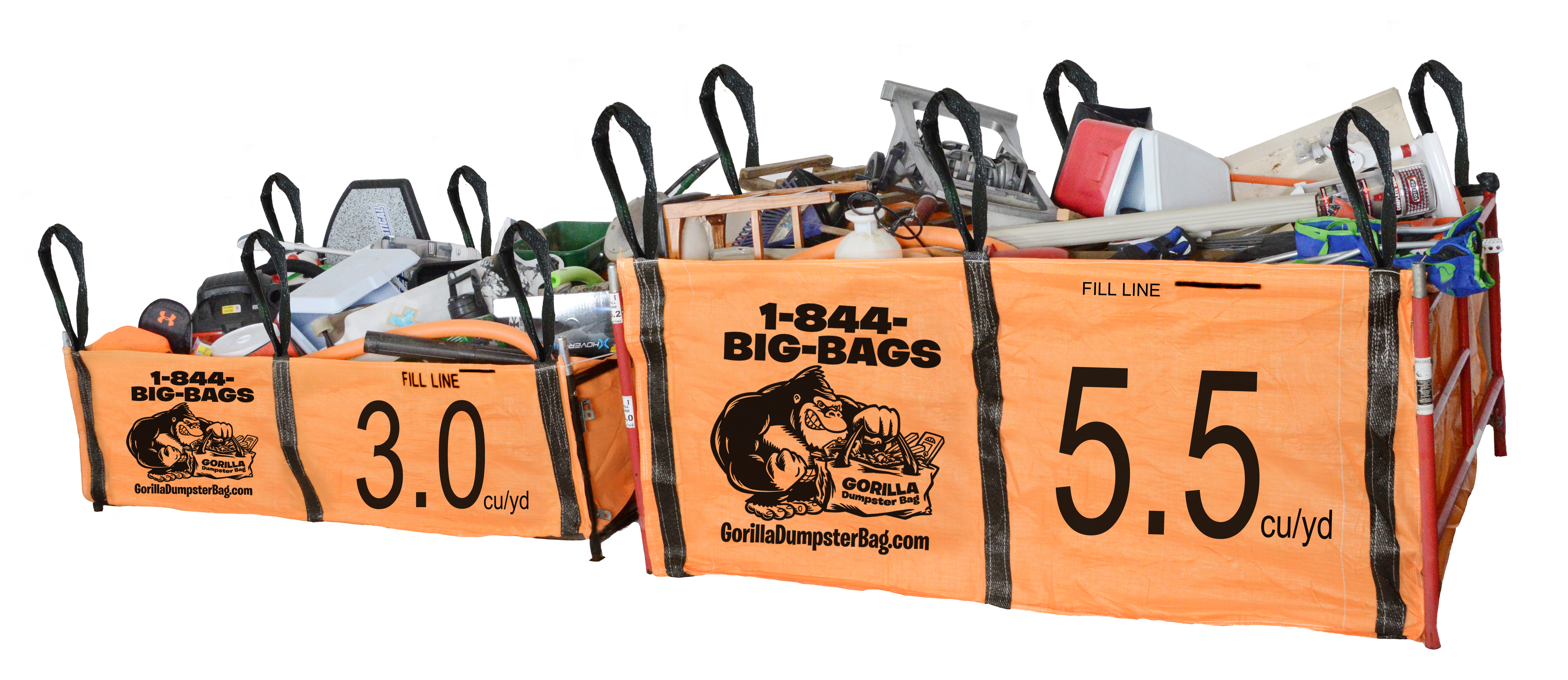 Gorilla Dumpster Bag is less expensive than any other dumpster bag service, and we GUARANTEE it!  
Our Gorilla Dumpster Bags are perfect for DIY home projects, garage cleanouts, move ins, move outs, carpet disposal, seasonal cleaning, and general junk removal.  
Cleaning up, and have a question about our service?
Send us a note below, and we will get back to you right away!